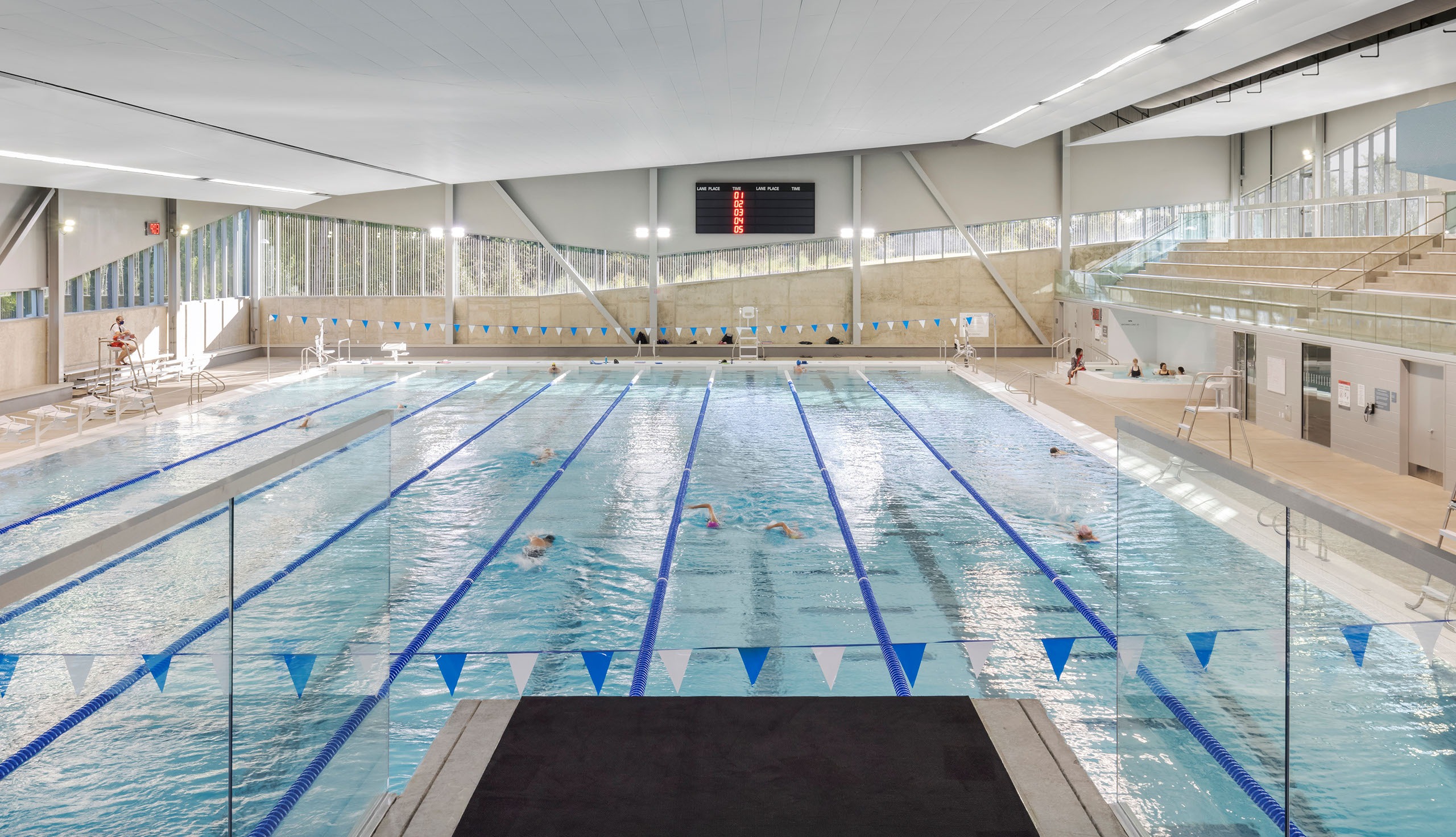 Long Bridge Aquatics & Fitness Center
Arlington, VA
Indoor Numeric LED Scoreboard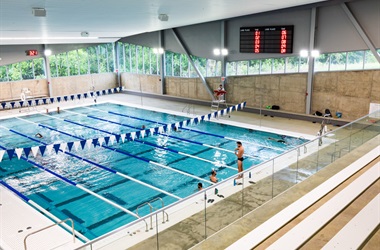 Long Bridge Aquatics and Fitness Center is an impressive 92,000 square feet and Arlington County's only 50-meter pool that offers 5-meter diving with a bulkhead-separated lap swimming pool, home to the Arlington Swim Club.
Complete with Colorado Time Systems Gen7 Serial Swim Timing, Gen7 Serial Connect Hubs, and Titanium Deckplates, this 50-meter pool is ready for competition.
Our Championship Starting System and Touchpads record a flawless start and finish on the Numeric LED Scoreboard, while the Slim Pace Clocks and Deck Clocks provide timing for training and the non-competitive lap swimmers.
The Long Bridge Aquatic and Center was named a 42nd Annual Facilities of Meritt winner by Athletic Business in late 2022.
"Competitive swimmers, water polo players, and synchronized swimmers can use the 79-degree pool that can be configured for either 25-yard laps or 50-meter ones, using moveable starting platforms."
Susan Kalish Arlington Department of Parks and Recreation