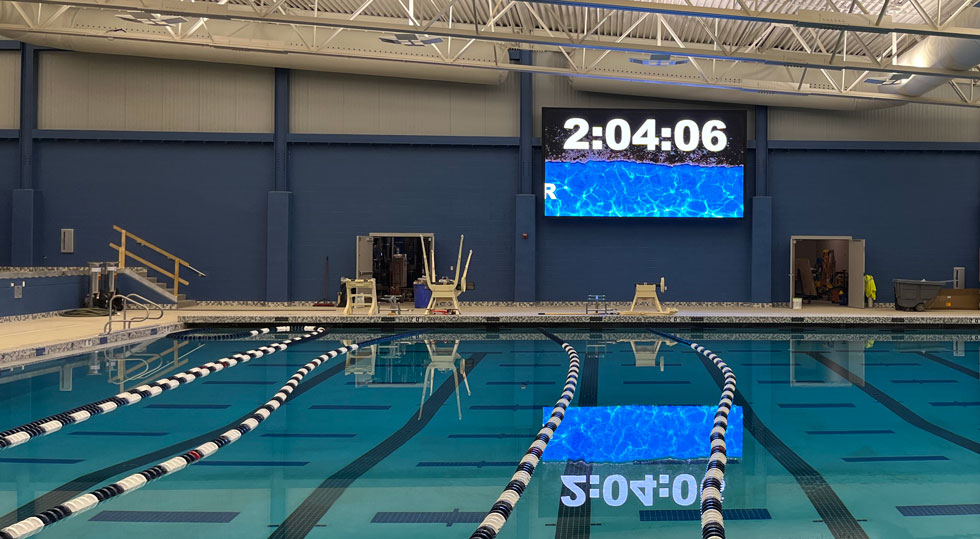 Derry Township Community Center
Derry, PA
10mm SMD Full Color Indoor LED Video Display and Gen7 Serial Swimming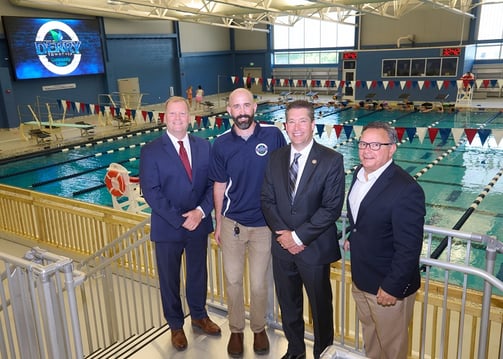 The Township of Derry, PA had outgrown their existing community center and community leaders (pictured above) wanted to provide the residents with a brand-new state-of-the-art facility.
Thus, the new Derry Township Community Center was built and recently opened earlier this summer.
This beautiful new facility features the
GEN7 Serial Timer and a
10mm SMD Full Color Indoor LED Video Display
at the newly constructed competition pool. With 3 pools in all, the competition pool was specifically designed for lap swimming, a variety of fitness classes, and hosting the Hersey Aquatic Club.
With the newest timing technology and the latest advancements in LED display, the Derry Township Community Center is truly
state-of-the-art.