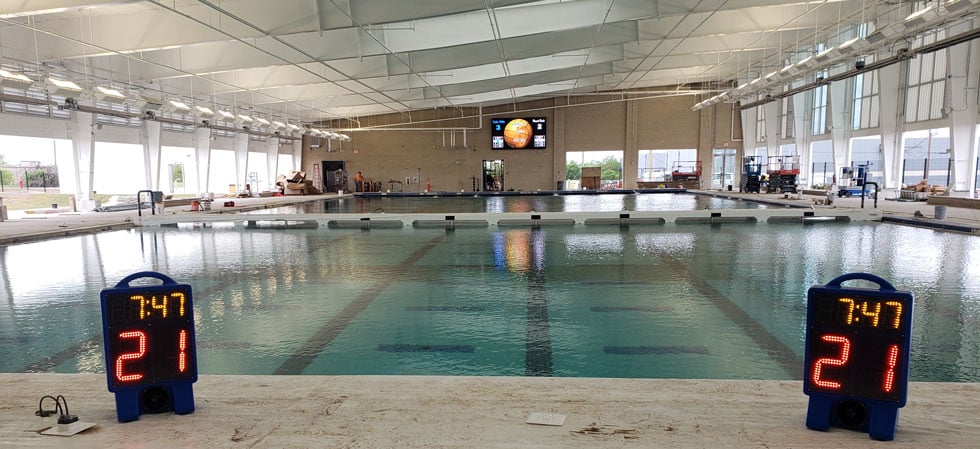 Round Rock Independent School District
Round Rock, TX
10mm SMD Full Color Indoor LED Video Display 7.2 ft. x 13.8 ft. with Gen7 Serial Swimming, Diving, and Water Polo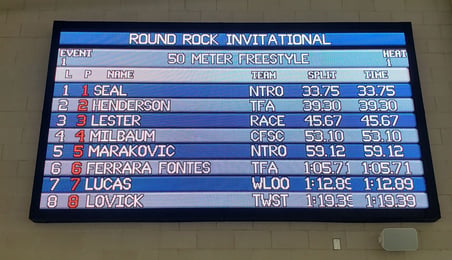 The Round Rock Aquatic Center's separate pool spaces allow for swim practice and water polo practice to run simultaneously. The 50M competition pool is able to support cross-lane swimming, diving, and district swim meets.
The recent
Colorado Time Systems
installation of the
GEN7 Serial Timer,
with swimming, diving, and water polo capabilities, plus the s
leek
Titanium Deck Plates
keep each sport functioning with precise timing and the deck free from cables, providing a reliable timing solution with a clean look.
The
10mm Full Color Outdoor LED Video Display
is the crowning jewel of the aquatic center.