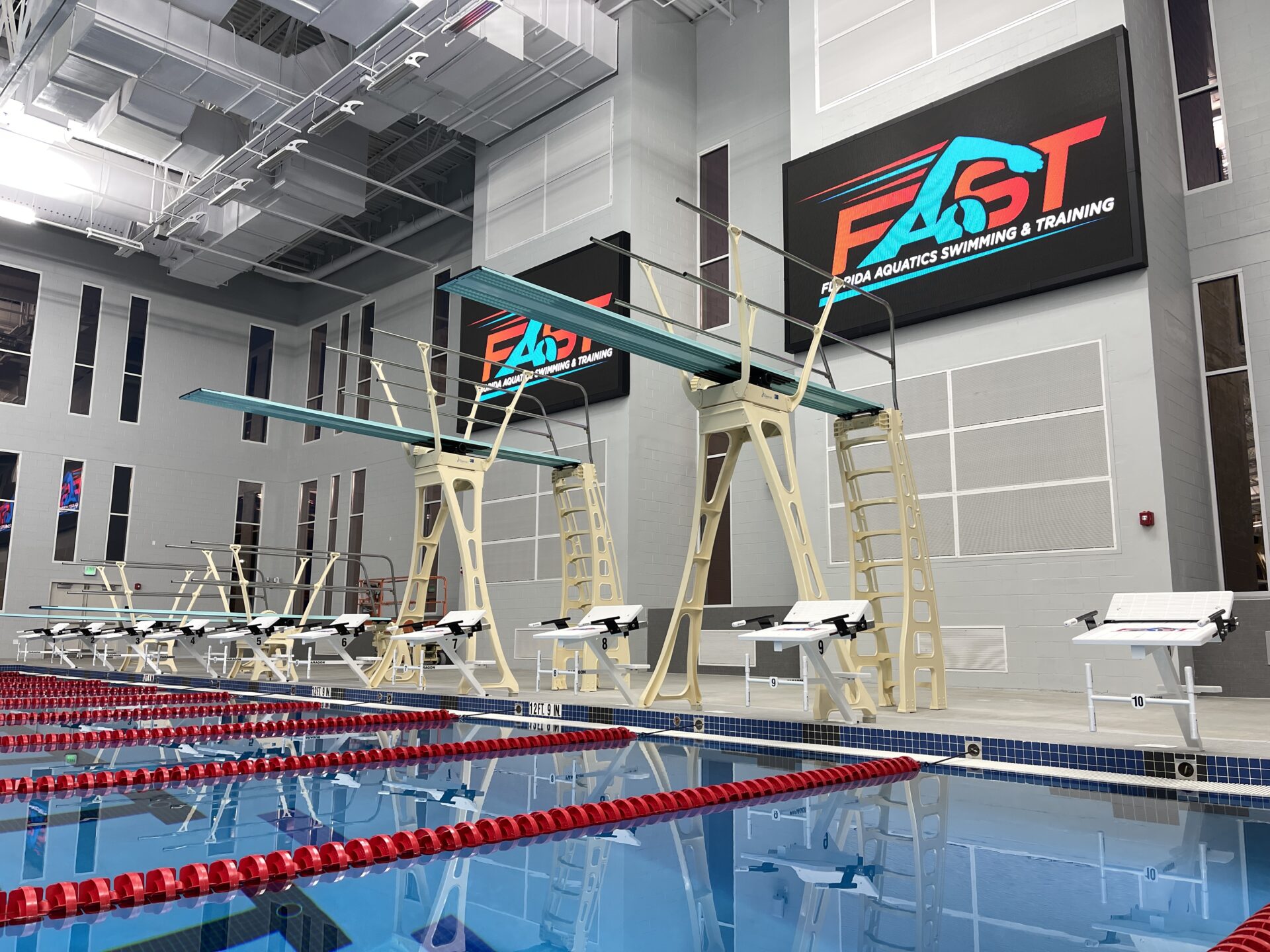 The Aquatics International Dream Design 2023 has been released, and Colorado Time Systems could not be more proud.
Among the list of winning aquatic facilities in 2023, Colorado Time Systems is the preferred Swim Timing and LED Video Scoreboard provider of several.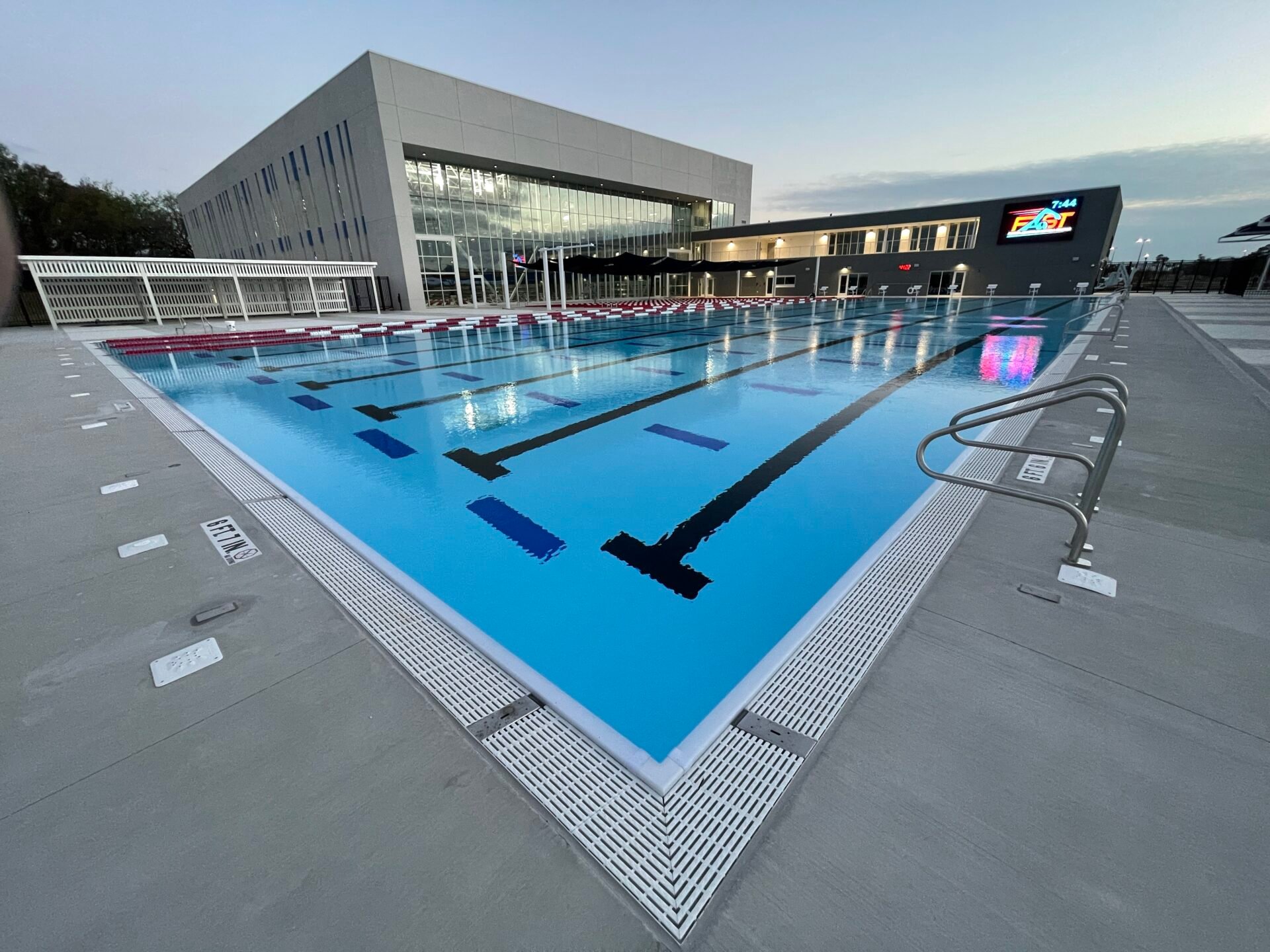 Florida Aquatics Swimming & Training, or FAST, is a standout feature in the Aquatics International Dream Design 2023, described as,
"Performance and sleek design meet at this venue, which brings together competitive divers and swimmers of various levels... with a high-tech timing system to track events. "
FAST features three impressive Colorado Time Systems LED Video Scoreboards, two indoor 10mm SMD Full-Color Video Displays, and one outdoor 12mm SMD Full-Color Video Display, as well as a complete, in-deck GEN7 Swim Timing system with convenient GEN7 Swim Timing Serial Connect Hubs, Titanium Deck Plates, Championship Start System, and AquaGrip Touchpads.
FAST was designed to meet the performance needs of the athletes using this facility. Colorado Time Systems was asked to install GEN7 as the swim timing platform because of the ground-breaking intuitive control for all levels of competition.
A Windows laptop or tablet is the primary interface with connectivity to the timer via Ethernet. The Gen7 timer can be placed at the timing table for a meet or left in a secure office space and connect to the timing system via an office wallplate or in this instance, a GEN7 Swim Timing Serial Connect Hub.
The Gen7 serial structure is unparalleled. The innovative, intelligent bus communication system allows you the flexibility to design the best location(s) to connect your timer, start system, deck clocks, portable scoreboards, and bulkheads.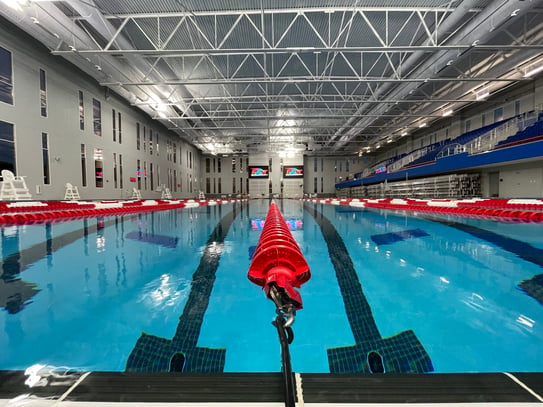 FAST is the global venue of choice for individuals and teams to train and compete. The venue is equipped to host large meets and training camps with its indoor and outdoor pools and Colorado Time Systems products, designed to withstand harsh environments, perform with accuracy and maximize the longevity of the investment.
For further information on the products featured above, please contact your Regional Sales Manager directly by visiting our Contact Us page.