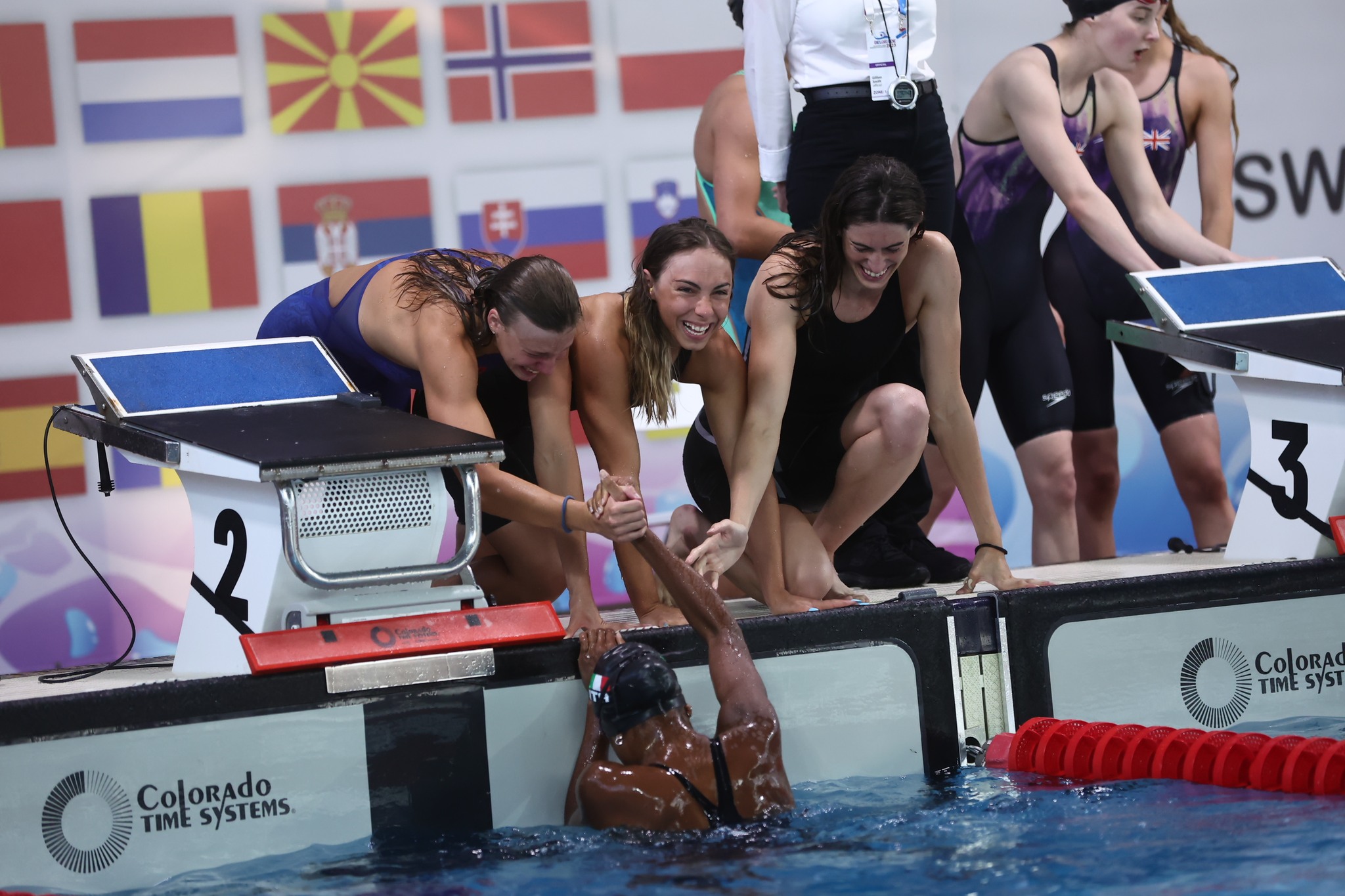 Colorado Time Systems is a Preferred Aquatic Timing Solution Across the World
As athletes all across the world compete in qualifying events this summer ahead of the 2024 Summer Olympics Games, we've had the immense pleasure of making sure their times count!
The 2023 European Junior Swimming Championships was held in Belgrade, Serbia earlier this month. Many records were set and broken, including Bulgarian swimmer Petar Mitsin who set new World Junior and European Junior records after finishing 3:44.31 in the men's 400m freestyle final.
Accurate timing equipment is a crucial component of success. It's especially critical for these athletes who rely on accuracy to advance in their sport.
Ensure your facility has the best equipment to deliver precise results that highlight your athlete's hard work and fit your budget by exploring the Colorado Time Systems' complete timing solutions for your next competition.
We understand that 1/100th of a second matters.
"Our dedicated team honors the commitment of athletes worldwide by crafting, servicing, and supporting precision timing systems that accurately record and preserve scoring and offer exciting, customizable experiences to each facility we serve."
Rick Connell | VP/GM Colorado Time Systems
The 2023 Central American and Caribbean Games recently wrapped up, having held aquatic competitions in swimming, water polo, diving, and artistic swimming.
Utilizing our complete GEN7 Swim Timing with RJPS, Touchpads, and Championship Start System; GEN7 Diving and Artistic Swimming; and GEN7 Water Polo using our Wireless Tabletop Controller, the 2-week competition was a tremendous success.
"Colorado Time Systems GEN7 worked wonderfully and was easy to operate. All of the athletes were able to have their times recorded with total accuracy."
Cristina Hiller | Chair of Artistic Swimming Committee at CCCAN
No matter your location and whatever your timing needs, Colorado Time Systems has a budget-friendly solution for you!