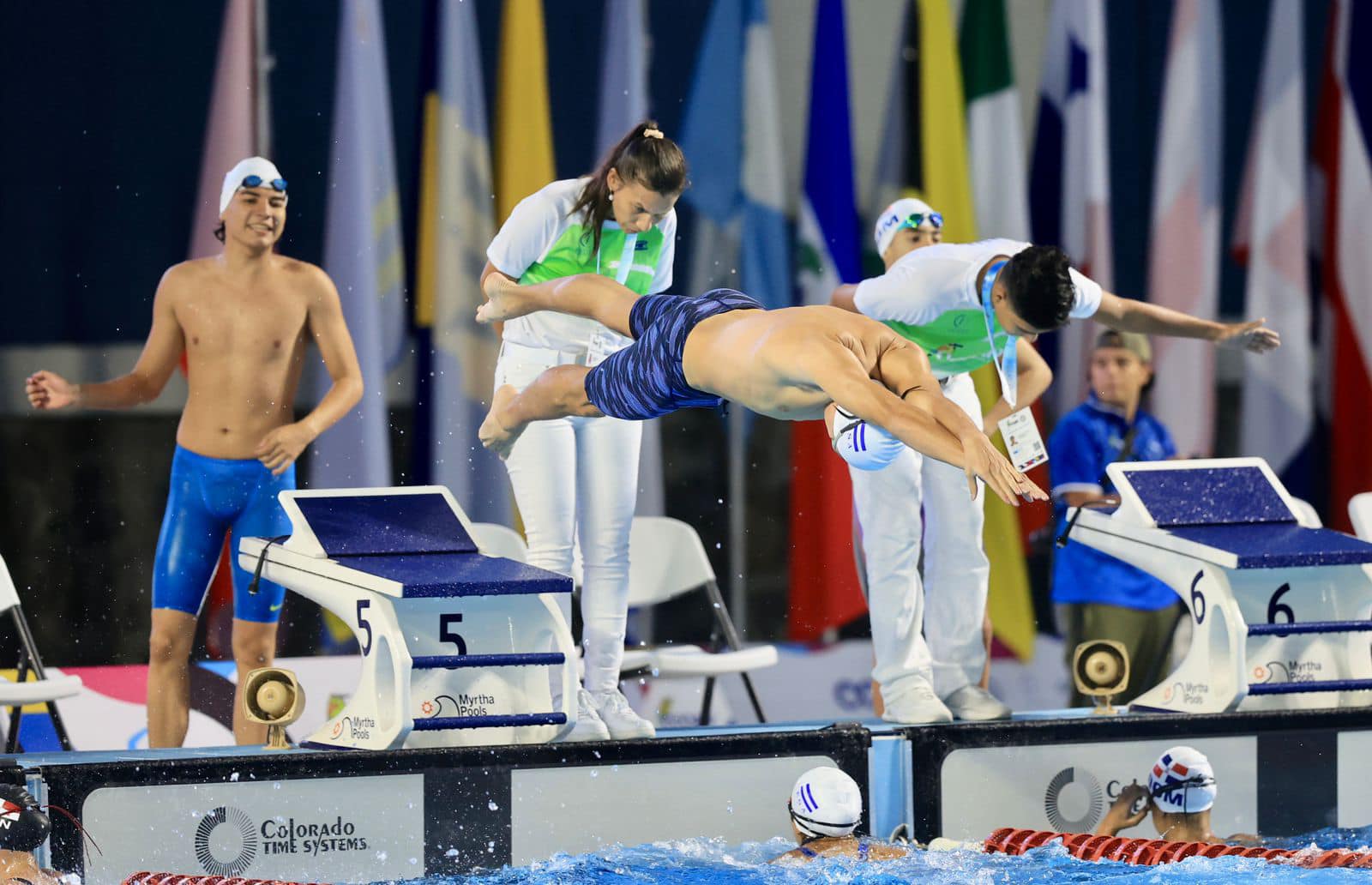 Colorado Time Systems was delighted to be selected as the official swim timing provider for the prestigious 2023 Central American and Caribbean Junior Games held in the beautiful country of El Salvador.
Spanning several days in August, this remarkable event saw participation from 30 countries, showcasing the incredible talent of junior athletes across a diverse range of events.
Among the exceptional athletes who captured attention at the CCCAN Junior Games, Celina Marquez truly stood out. Representing the Salvadoran Swimming Federation, Celina showcased her incredible talent by clocking an impressive time of 2:21.98 minutes in the 200-meter backstroke, securing a well-deserved gold medal. Her remarkable achievements extended beyond individual events, as she also excelled in relay competitions.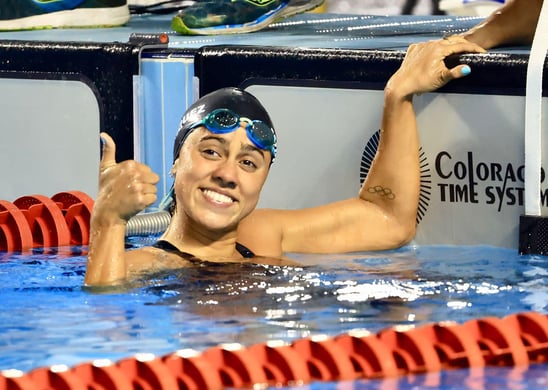 Precise timing equipment plays a pivotal role in achieving success, particularly for athletes who depend on accuracy to excel.
"Seeing athletes achieve their dreams is what swim timing is all about.
Our dedicated team honors the commitment of athletes worldwide by crafting, servicing, and supporting precision timing systems that accurately record and preserve scoring and offer exciting, customizable experiences to each facility we serve."
Rick Connell | VP/GM Colorado Time Systems
Colorado Time Systems delivered state-of-the-art GEN7 Swim Timing for the highly anticipated CCCAN Junior Games in El Salvador. As we reflect on this remarkable event, we eagerly anticipate future collaborations with the Central American and Caribbean Swimming Federation and athletes from around the world.