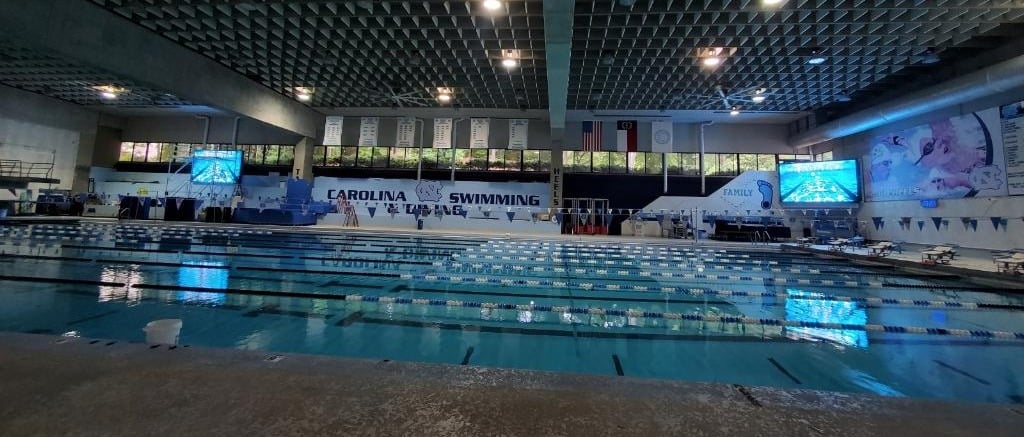 Maurice J. Koury Natatorium
The University of North Carolina
Chapel Hill, NC
(2) 8mm SMD (352 x 576) Full Color Indoor LED Video Displays - 2.8m x 4.6m (9.2 ft x 15.1 ft)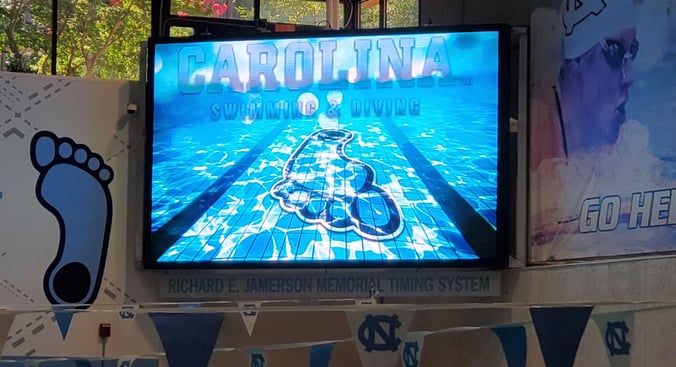 The Koury Natatorium is the home of the North Carolina swimming and diving programs. This Natatorium opened in 1986 and has undergone a significant series of improvements with the intent of keeping it a functional and modern aquatic facility.
Updated in 2022 with 2 Colorado Time Systems
8mm Full-Color Indoor LED Video Displays
the natatorium has been given new life with perfect clarity and display brilliance for spectators and competitors alike.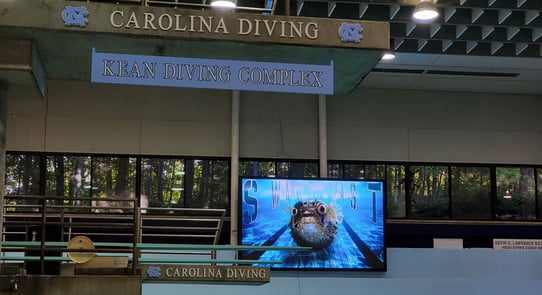 "Brand new all-digital scoreboards display results to spectators and competitors during the competition. ...these features help make one of the best-equipped swimming programs in the country."
Koury Natatorium also features our Gen7 Legacy with Diving capabilities. Colorado Time Systems Gen7 Diving software and hardware are designed to allow you to run flawless, lightning-fast meets. The diving software supports individual and synchronized scoring and is operable with either Gen7 diving judging terminals or manual input of flash card scores.