Churchville-Chili Central School District
Churchville-Chili Central School District replaced its aging aquatic facility with a new natatorium at the Churchville-Chili Senior High School.
The pool features both shallow and deep water that can be separated by a 6-foot-wide bulkhead to maximize programming while allowing for both competitive swimming and diving to occur simultaneously in the same body of water.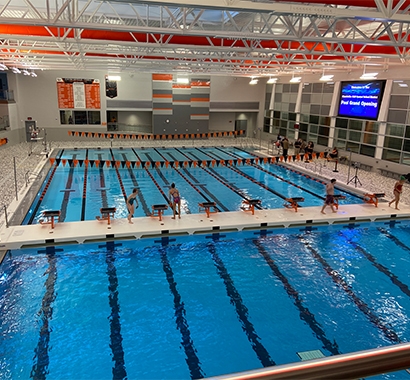 Complete with Colorado Time Systems Gen7 Serial Swim Timing, this 7,000-square-foot pool is ready for competition.
Our Championship Starting System and AquaGrip® Touchpads record each race and cast the results to the impressive LED Video Display for instant spectator viewing. The Slim Pace Clocks provide timing and training for lap swimmers with the straightforward, large 13″ digits easily visible from a distance, up to 500 ft.
Additionally, the natatorium includes rooms dedicated to timing and scoring equipment, maximizing equipment longevity in a climate-controlled space.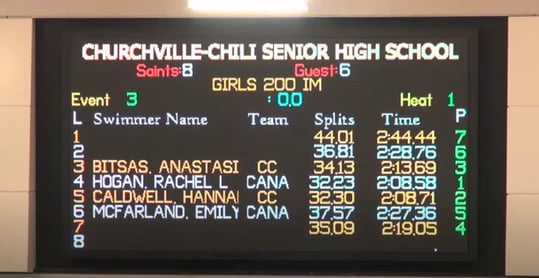 It was our pleasure to work with Counsilman-Hunsaker on this project.
Download the LED Video Display Brochure and visit our Project Gallery to learn more about this installation.
Additional information on LED Video Displays can be found below.